Community Workshops
Come and be inspired with powerful natural health practices and nutritional knowledge, in an intimate live workshop with Pettina.
At Inspired Health Centre I'm all about building community.
When we are surrounded by like-minded souls our ability to be inspired is largely increased. You can step in to a fun, welcoming heart centred learning environment where you will be introduced to various topics on holistic nutrition, natural medicines, immunity support, habit mindsets, mummy self care, living with chronic dis-ease and so much more. Plus have your questions answered by a qualified Naturopath, Nutritionist and Herbalist.
My workshops are designed to include plenty of story sharing, truth-telling, community connection, knowledge and empowerment with added bonuses of new friend-making. Prices Vary.
To join our community and to stay posted on any upcoming live workshops sign up here.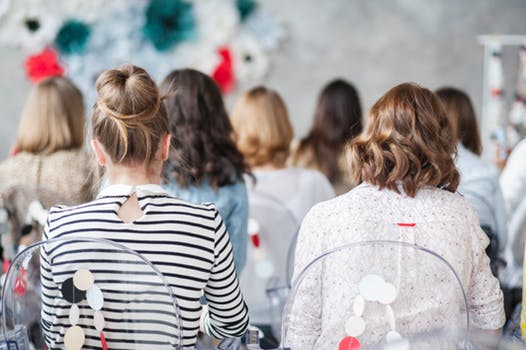 Event Speaking
For businesses and event planners who are interested in having me speak at your event. I am passionate about inspiring wellness to all. Contact me so we can have a chat about your event. I would love to hear from you.
Inspiring Wellness Workshop Series
This workshop series is being designed for the busy ladies and mums who are tired of feeling confused on what they should or shouldn't eat and always feeling as though there is something about them that needs to be fixed. It's for the busy mums, professionals and business owners who want to be able to look in the mirror without feeling disappointed and who want to find new and achievable ways to look after their health and the health of their family.
In this workshop series Pettina Jaques will introduce you to new healthy habits and mindsets that will improve your relationship with how you see your food and the impact it has on your body.
Along with:-
How to ditch fad diets, and overcome frustrating food cravings that are constantly trying to hijack your good intentions.
Promoting feelings of wellness from within, so you don't need to rely on external factors to help make you feel happy.
A nurturing and supportive workshop environment which will help to foster an acceptance that you are not alone in your wellness journey.
Inspiration and the knowhow on implementing new positive habits that has you enjoying nourishing foods, delivered in a compassionate context in which the pursuit of 'perfection' is ditched and a sustainable reality adopted.
Learning how to support you and your family's immune system so you don't get hounded by the cold and flu bugs that are always trying to slow you down.
Feeling empowered to utilise stress busting techniques in your daily life, so you are not constantly overwhelmed with your to do list.
How it will pan out…
Fortnightly workshops over 8 weeks within a small group of likeminded souls for a nurturing, supportive and empowered experience.
Guided meditations at the beginning of each session to allow you the chance to unwind, de-stress, feel centred and present to gain the maximum benefit from these new approaches and ideas for easy integration into your daily life.
Access to a private Facebook group providing continued online support and accountability throughout the entire program.
Take home exercises known as the 5 ancient Tibetan rites, which will help to restore energy, reduce pain and have you feeling years younger, both mentally and physically in no time.
Are you ready to feel nourished by your food, empowered by knowledge and supported to live the best life you desire and deserve? Then Inspiring Wellness Workshop Series is for you!!!